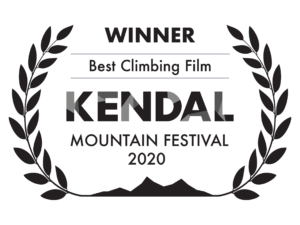 We are the Flolopapys and we happened to meet each other while practicing in climbing gyms. All four of us were seeking out partners in adventure who really wanted to experience true climbing: the kind that you can only really do in a natural setting. For our first trip together, we set our sights on a 1968 ft-high rock face in Spain. If we had to do it all over again, we might have taken things a little more gradually... It was a shock, but we learned so much through that experience that it has created a lifelong bond between us. Since then, we have been setting out every year to discover new climbing spots, and each one seems more incredible than the last!
How fortunate we are to be able to live this same passion together... It has simply become our way of life.
Why do we feel compelled to share our passion?
When we started trad climbing in Spain, and even more in Squamish, we faced our fears and totally left our comfort zone. But little by little, we got more comfortable with that. We enjoy looking back on our development and sharing it with others to encourage other climbers – and non-climbers – to transcend their fears and experience the joy of facing the unknown. And also, the friendship that binds us is really strong. We know each other so well that we no longer need to talk to each other when we are on the wall. We just follow the flow (or the Flo, it also works).
Telling people about our friendship is very important to us.
Our playgrounds
From climbing gyms in Belgium to the granite cliff faces of Squamish in Canada to the Magic Wood in Switzerland, the Orco Valley in Italy, Chamonix in France, Santa Lynia and Narranjo del Bulnes in Spain... We are interested in every facet of rock climbing.
Come join us on our crazy adventures.